THE AUTISM RUN AND WALK
An event to benefit the Autism Center of North Mississippi, held on a Saturday in April. Join us for something different.
DUE TO COVID-19, THIS EVENT IS POSTPONED. PLEASE STAY TUNED FOR A NEW DATE TO BE ANNOUNCED! THANK YOU FOR YOUR CONTINUED SUPPORT FOR OUR AUTISM COMMUNITY AND LOCAL NON-PROFIT AUTISM CLINIC.
Click Here for more info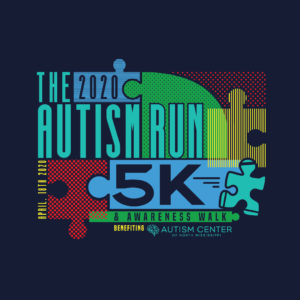 GUM TREE 10K and 2K Fun Run
The spring 10K classic attracts runners from all over the nation. It is held each year on the second weekend in May along with the Gum Tree Festival.
New Date: TBD
Due to the COVID-19 Pandemic Gum Tree 10k and 2k runs will not be held on May 9, 2020.  We hope to postpone and host the race later in the year but there is a chance the race could be cancelled.  Please check our facebook page for updates as well as this website.  
Click Here for more info
ELVIS PRESLEY "RUNNING WITH THE KING" 5K
A fun 5K held in June of each year along with the Elvis Festival. It's your chance to run with "the King".
DUE TO COVID-19, THE 2020 EVENT HAS BEEN CANCELLED
Click Here for more info
GREEN STREET MILE
Held on the Fourth of July each year – it's a fast one mile run before you celebrate.
Click Here for more info
NIGHTCRAWLER 5K
A Friday night race held at Ballard Park in late July. Start your weekend with a unique race.
Click Here for REGISTRATION and more info

TUPELO MARATHON/14.2 MILER
Runners from all over the nation come to participate in this award-winning race on the Sunday prior to Labor Day. The race will maintain it's 5 AM start to "beat the heat", but the course will once again run through the tranquil countryside of Lee and Pontotoc counties. It's our original course, which is unique, and what made us famous. The marathoners will run a 13.1 mile out and back; whereas, the "halfers" will continue on 1.1 miles from the turn-around back to the finish line for a 14.2 miler.
Click Here for REGISTRATION and more info

BLESSED ARE THE PEACEMAKERS 5K
A 5K race held in September at Fairpark in downtown Tupelo honoring all Fallen Officers and the Officers currently serving.
Click Here for REGISTRATION and more info
HOPE CONTINUES 5K
A 5K race and 1 mile walk held in October in downtown Tupelo to raise funds for Breast Cancer awareness and prevention. 100% of the proceeds from this event are used in Northeast Mississippi.
Click Here for REGISTRATION and more info